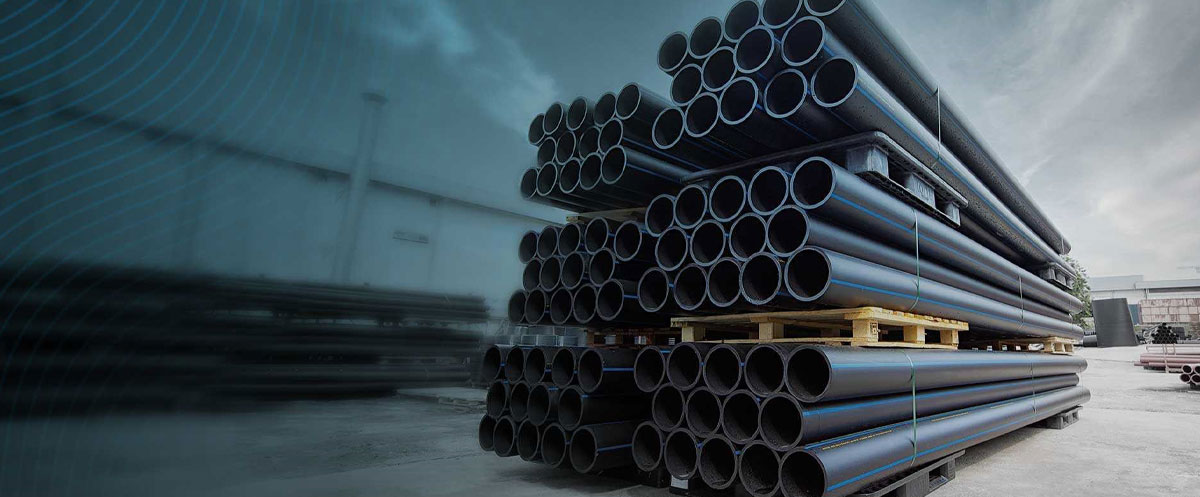 The use of polyethylene pipe in the sewage transmission system
Polyethylene pipe is used in conveying sewage and all kinds of liquids and is used in many industries. The pipes that are made of polyethylene are the result of the combination of carbon and hydrogen atoms, and since they have a very strong molecular bond with each other, they will meet the needs of various industries. Polyethylene pipes are produced in two types, single-walled and double-walled, which use single-walled pipes for electric cables, etc., and double-walled pipes for transporting liquids and sewage. These pipes have different types, which include gas, water supply, cable, sewage and agricultural pipes, in this article we are going to talk about the use of polyethylene sewer pipes in collecting all types of sewage. p>
The use of polyethylene sewer pipes in collecting all types of wastewater
Polyethylene pipes that are made for transporting sewage are made of polymer, and the applications of polyethylene pipes in transporting domestic sewage can be considered as one of the most important reasons for their popularity in Collecting all types of urban or interurban wastewater. High thickness and high pressure tolerance are among the most prominent features of polyethylene pipes for sewage transportation, and these pipes can withstand a large amount of load without any problems.
The necessity of using polyethylene sewage pipe among craftsmen is easy and convenient installation compared to other pipes; Therefore, they are more popular among craftsmen and because they are resistant to rust, sunlight, corrosion or any damage like these, they can be used for a long time without any problems. Consider this fact that polyethylene sewer pipes are produced in a hygienic and non-toxic manner, and therefore they will not cause problems such as health problems in the future. Due to high efficiency and productivity as well as reasonable and affordable price, polyethylene pipes are among the most useful pipes in collecting all types of wastewater.
Usages of polyethylene pipe in conveying domestic sewage
As we said, polyethylene pipes are convenient and easy to install, and due to their light weight, they are a good option for home use. Among other uses of polyethylene pipe in domestic sewage transfer. In fact, if you don't want to constantly endure problems such as damage to the home sewage pipe, you can use polyethylene pipes that have a long life and continue to work for a long time.
All of us take a bath and use detergents at least once. These materials are very dangerous and if inappropriate pipes are used to transport them, they will definitely cause us many problems. For this reason, the best type of pipes for transporting domestic sewage are polyethylene pipes, which have sufficient thickness and due to their high resistance and good lifespan, they can transport these materials without any problems.
---
Read more: Features and advantages of polyethylene pipes
---
Use of polyethylene sewer pipes in industrial wastewater disposal
One of the most dangerous wastewaters that has created many challenges for industries is industrial wastewater. This type of wastewater usually comes from factories and production of chemical substances such as soap, oil, etc., and if their conveying pipes are not resistant, they lose their strength against these substances very soon. The use of polyethylene sewer pipes in the disposal of industrial waste water and their transportation are many and since these pipes will not oxidize and are produced from polyethylene chemicals, they have a very good resistance and for this reason They can easily transfer industrial wastewater.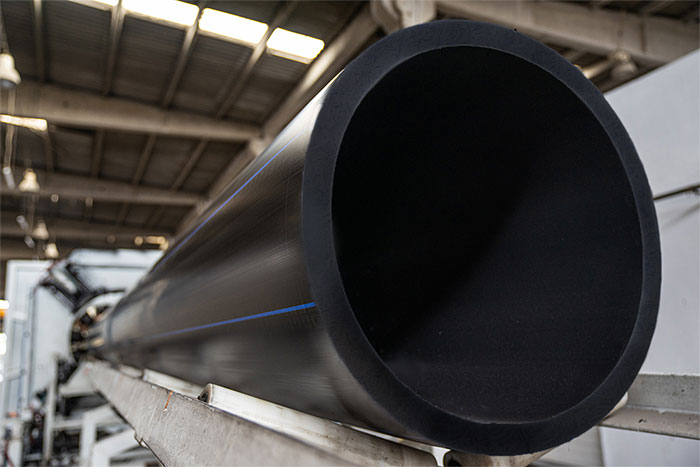 Also, if the standard type of these pipes is used to transport industrial materials, it can be expected that you will not need to change the polyethylene pipe for years; Because the same pipe as before can transfer materials well and not get hurt or damaged.
The use of polyethylene pipes in the transfer of surface water caused by rainfall
one of The advantages of polyethylene sewer pipes are that they are smooth insideAnd it is polished, and for this reason, if sewage materials are transferred, they do not get sedimented and do not cause any problems. For this reason, the use of polyethylene pipes in the transfer of surface water caused by rainfall is one of the other characteristics of this type of pipe. In fact, these pipes are considered a good option for transporting surface water caused by rainfall, which often has different sands and grits, and these materials must be transported in an isolated environment. These pipes also have a good coefficient of friction and for this reason they transfer the runoff well.
Summary
In this article, the use of polyethylene pipe in urban, interurban and industrial wastewater transfer as well as the use of polyethylene pipe in the wastewater transfer system We talked and talked about its advantages for transferring different waste materials. Now you know the necessity of using polyethylene sewer pipes, and if you are willing to get these pipes, you can contact the experts on the Vala Polymer website.
The good news is that we have simplified the process of buying this pipe for you. You can read various tips about polyethylene pipes through our website, Vala Polymer, and buy them if you wish. If you need more advice and guidance on the use of polyethylene pipe in the transfer of sewage, the experts of the Vala Polymer website are at your service to provide you with all the necessary guidance.